Think You Might Be Pregnant?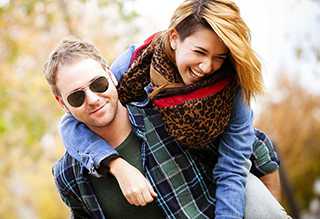 If you are sexually active and have missed a period, or perhaps you have some pregnancy symptoms, you may be pregnant. Wondering if you are? Call us today to make an appointment for a free and confidential pregnancy test.
Appointments are encouraged but walk-ins are welcome. All of our services are free of charge to you.
ZoeCare offers free urine pregnancy testing. The tests are 99% accurate even if your menstrual period is only one day late. If you have a positive pregnancy test, you may schedule a free ultrasound to confirm the viability of your pregnancy.
Common symptoms of early pregnancy include:
Missed period
Spotting
Nausea
Breast tenderness
Fatigue
Bloating
Dizziness
Food cravings or food aversions
Moodiness
Constipation
Sometimes there are no noticeable signs or symptoms. And having one or many of these symptoms doesn't necessarily mean you are pregnant. Contact us today to schedule an appointment for a free and confidential pregnancy test. More information on symptoms.
Any woman facing an unplanned pregnancy has a very difficult decision to make. Take some time to know the facts and think through your options. You deserve to be fully informed.
Before making any decision, you will first need to know if you are really pregnant, and if you have a viable pregnancy. One out of every four or five pregnancies ends in a natural miscarriage. Call us today to schedule an appointment for a free pregnancy test.
Consider your three options: parenting, adoption, or abortion.
Parenting: ZoeCare is here to encourage, equip, and empower you to be a successful parent. Our Mom2Mom and beingDAD programs provide parental support for new moms and dads. We are here to offer you the resources you need for a healthy pregnancy and confident parenting.
Adoption: You may be thinking that you could "never give your baby away." But adoption gives your baby hope and a future. There are several different types of adoption today – open, semi-open, or closed adoptions. You can play as active a role in the adoption as you choose. Placing your baby for adoption may be the most loving choice you can make. Talk with one of the advocates at ZoeCare to help you understand the adoption process. More information.
Abortion: Different abortion procedures are used depending on how far along you are in the pregnancy. ZoeCare can help provide you with information about each procedure and their side effects. More information.
At ZoeCare, we are here to listen, support you, and help you find answers. Our services are confidential and free of charge.
ZoeCare offers free limited obstetrical ultrasounds if applicable that will:
Confirm the pregnancy is in the uterus.
Determine how far along you are and the approximate due date.
Measure the baby's heart rate.
If you are considering terminating the pregnancy, an ultrasound is necessary to determine what type of procedure is necessary.
The ultrasounds at ZoeCare are performed and reviewed by medical professionals with advanced ultrasound (sonographer) training. No medical insurance is necessary.
Pregnancy and parenting can be filled with a lot of uncertainty and anxiety. From the moment you discover you are pregnant until your baby is born, Mom2Mom offers you support, encouragement, and resources for a healthy pregnancy and confident parenting. And it's completely free.
You will be paired with an experienced equipper who will meet with you regularly as you participate in the "Earn While You Learn" program. You can meet with her every week or every two weeks, according to your schedule and needs. You will learn what to expect during your pregnancy and after your baby is born.
Topics include:
What to expect during pregnancy
The first trimester
Your developing baby
How to have a healthy pregnancy
What's safe, what isn't
Reducing the risk of SIDs
Going it alone
Getting ready for baby
Labor and delivery
Bonding with your baby
Understanding your baby's cry
Infant temperament
Breastfeeding
And many more to choose from!
An added bonus to Mom2Mom is that, with each lesson that you complete, you earn free diapers and other baby supplies. You will gain valuable knowledge, and your confidence will be greater!
Call us today to get started, or stop by.
Call to schedule an appointment, or to speak with a ZoeCare nurse if you have questions. We are here to serve you.